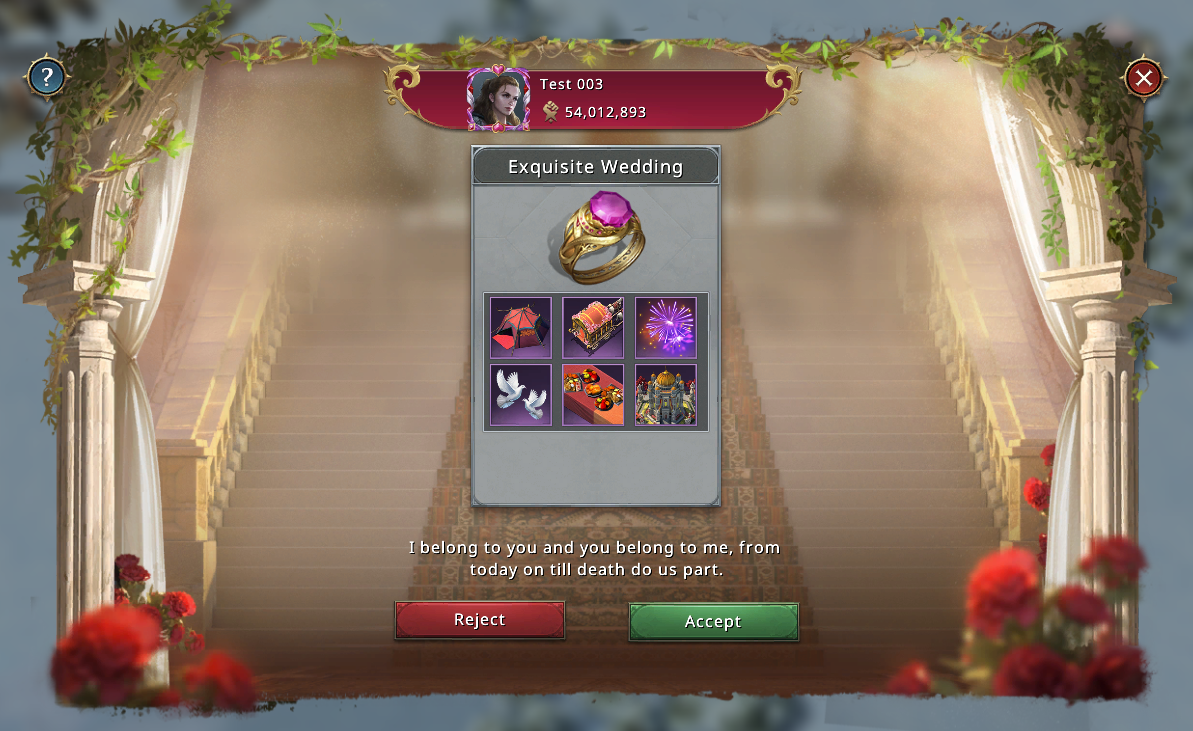 Ned Stark's relentless foreboding warnings came true – winter in Westeros is here, and it looks like it's going to last a while. But far beyond the wall, in our world, the season isn't winter – it's weddings.
Traditionally, the Faith of the Seven has large wedding ceremonies filled with numerous prayers, customs, and vows. The whole wedding process will last about 30 minutes in the game. Please read on below to check out more about the new Wedding System.
Titel: Hochzeitssystem Vorschau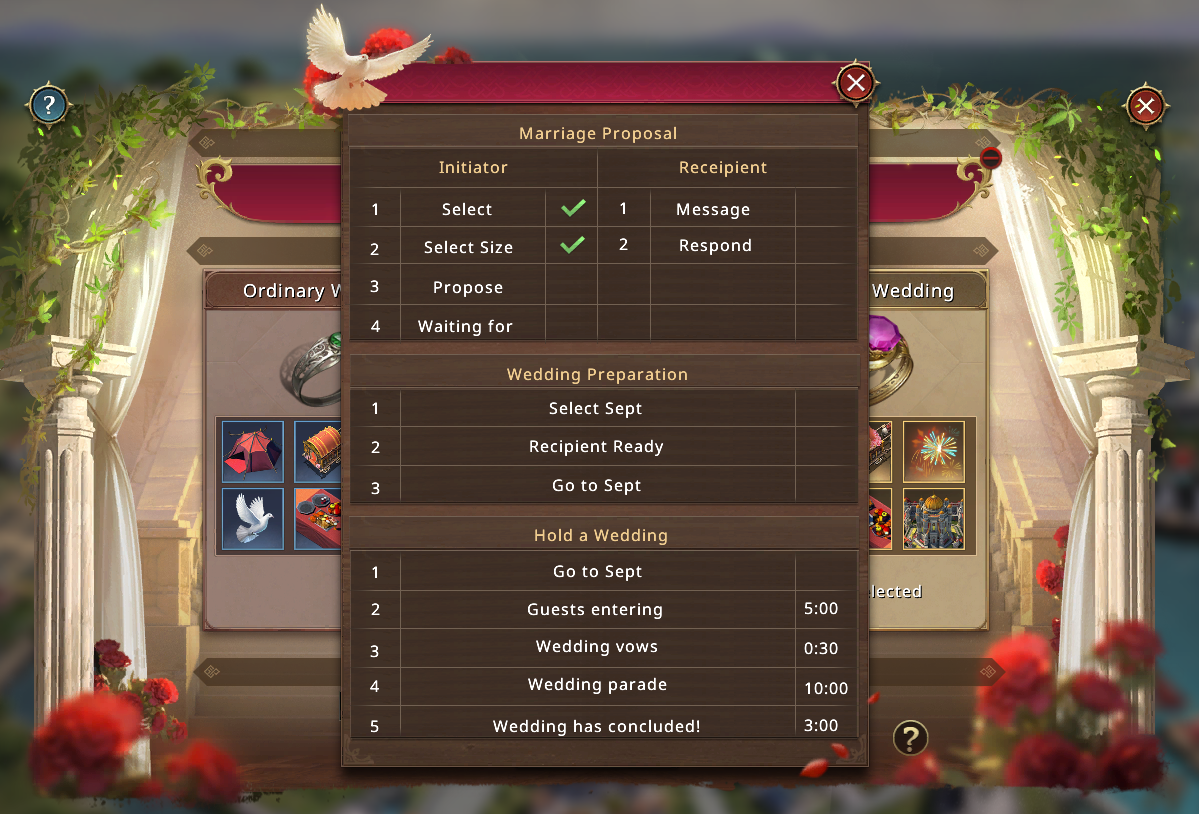 Ned Starks unerbittliche und vorahnende Warnungen sind wahr geworden – der Winter in Westeros ist hier und es scheint, als würde er eine Weile andauern.Aber weit hinter der Mauer, in unserer Welt, ist es nicht Wintersaison – es ist Heiratssaison.
Traditionell, hat der Glaube der Sieben große Hochzeitszeremonien mit zahlreichen Gebeten, Bräuchen und Versprechen. Der gesamte Hochzeitsprozess wird im Spiel ungefähr 30 Minuten dauern.Bitte lest unten weiter, um mehr über das neue Hochzeitssystem zu erfahren.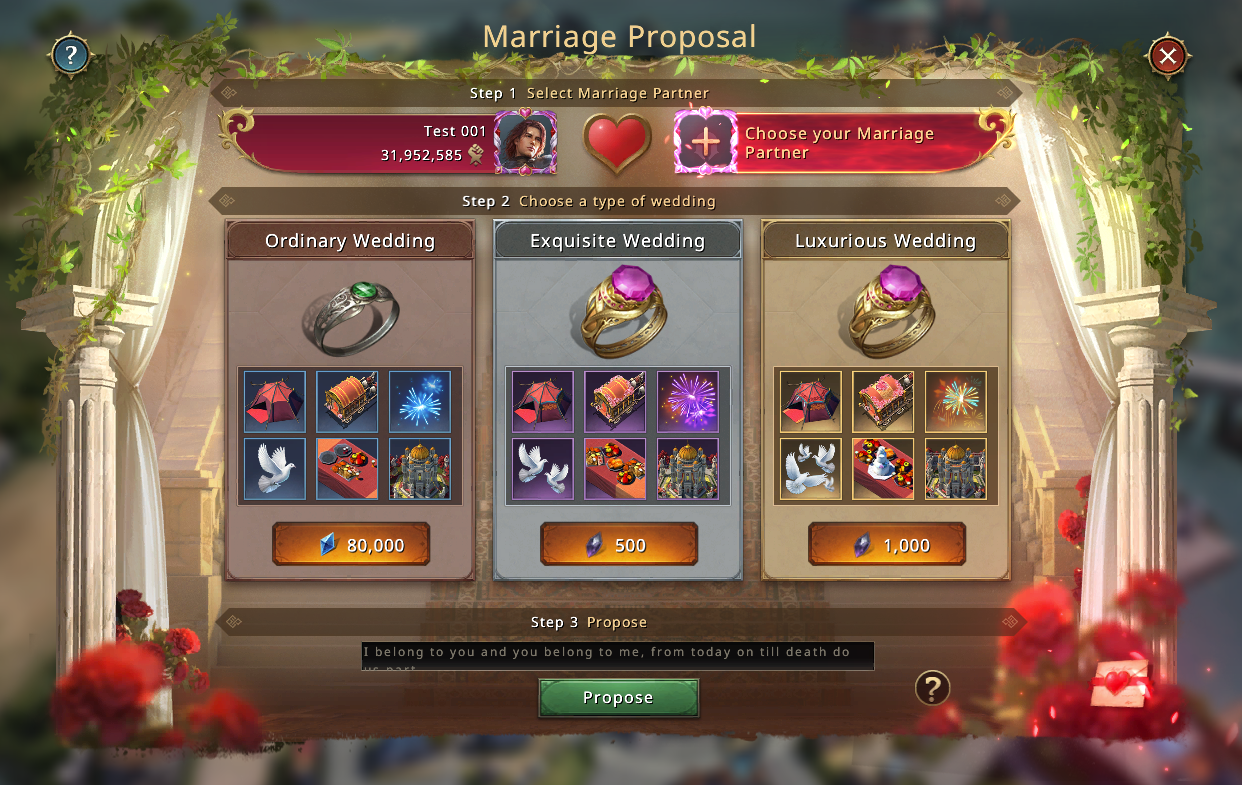 Wedding Preparation
Weddings come in 3 different grades. Each wedding pack includes a True Love Ring, Wedding Carriage, fireworks and other items required for the ceremony. After selecting a wedding, you can invite your partner on the wedding panel and start the marriage proposal.
*After selecting a wedding, you can still pay the price difference to upgrade to a higher-grade wedding.
Hochzeitsvorbereitungen
Hochzeiten gibt es in 3 verschiedenen Stufen. Jedes Hochzeitspaket beinhaltet einen Wahre Liebe Ring, eine Hochzeitskutsche, Feuerwerke und andere Items die für die Zeremonie benötigt werden.Nach dem du eine Hochzeit ausgewählt hast, kannst du deinen Partner im Hochzeitspanel einladen und mit dem Heiratsantrag beginnen.
*Nach dem du eine Hochzeit ausgewählt hast, kannst du immer noch den Preisunterschied bezahlen, um auf eine Hochzeit höherer Stufe zu wechseln.
Marriage Proposal
1. You can only propose to 1 unmarried friend to marry you.
2. Both of you have to be inside the Main City to proceed to the next step of the wedding.
Heiratsantrag
1. Du kannst nur 1 unverheiratetem Freund einen Heiratsantrag stellen.
2. Ihr müsst beide innerhalb der Hauptstadt sein, um mit der Hochzeit fortzufahren.
Wedding March
When the wedding begins, you will ride a Wedding Carriage to the Sept for the ceremony. There are three kinds of Septs on the map. The wedding initiator will be able to select any Sept for the wedding. If another Wedding is being held in the Sept, you must wait for it to end before you can march to the Sept for your wedding.
*The Wedding March cannot be interrupted or canceled once it has begun.
Hochzeitsmarsch
Wenn die Hochzeit beginnt, wirst du mit einer Hochzeitskutsche für die Zeremonie zur Septe fahren. Es gibt drei Arten an Septen auf der Karte. Der Hochzeitsinitiator kann eine Septe für die Hochzeit auswählen. Wenn bereits eine andere Hochzeit in der Septe stattfindet, müsst du warten bis diese beendet ist, bevor du zu deiner Hochzeit in der Septe aufbrechen kannst.
*Der Hochzeitsmarsch kann nicht unterbrochen oder abgebrochen werden, wenn er begonnen hat.
Wedding Ceremony
You can invite your friends to your wedding to join the celebrations. Following the ceremony, a wedding feast is held for all guests. The guests and the couple can use the wedding-exclusive channel to chat. They can also set off fireworks at the wedding and give out random gift chests to bring up the celebratory atmosphere.
Hochzeitszeremonie
Du kannst deine Freunde zu deiner Hochzeit einladen, damit sie den Feierlichkeiten beiwohnen können. Nach der Zeremonie, wird eine Festmahl für alle Gäste abgehalten werden. Die Gäste und das Paar können den exklusiven Hochzeitskanal zum Chatten verwenden. Sie könne bei der Hochzeit auch Feuerwerke zünden und zufällige Geschenkskisten verteilen, um die feierliche Atmosphäre zu heben.
Special Skills for married couples
Love Relocation
Send your partner a relocation invitation, moving your partner's city to a location bordering yours.
Love Protection
Activates a Truce of several hours for your partner's city.
Love Reinforcement
Increases speed of sending reinforcements to your partner.
Love Transport
Increases speed of transporting resources to your partner.
Of One Mind
Activates a Truce of several minutes for your city; if your partner's city borders on yours, this will also active a similar Truce for their city.
Battle Together
When your partner joins a rally initiated by yourself, your Total Health will be increased.
Spezielle Fähigkeiten für verheiratete Paare
Liebes Umsiedlung
Sende deinem Partner eine Umsiedlungs-Einladung, um die Stadt deines Partners an einen Standort zu bewegen, der an deine angrenzt.
Liebes Schutz
Aktiviert für einige Stunden einen Waffenstillstand für die Stadt deines Partners.
Liebes Verstärkung
Erhöht die Geschwindigkeit mit der Verstärkung zu deinem Partner gesendet werden.
Liebes Transport
Erhöht die Geschwindigkeit mit der Ressourcen zu deinem Partner transportiert werden.
Einer Meinung
Aktiviert für einige Minuten einen Waffenstillstand für deine Stadt; deine gesamte Gesundheit wird sich erhöhen.
Kämpft zusammen
Wenn dein Partner einer von dir initiierten Kundgebung beitritt, wird sich deine gesamte Gesundheit erhöhen.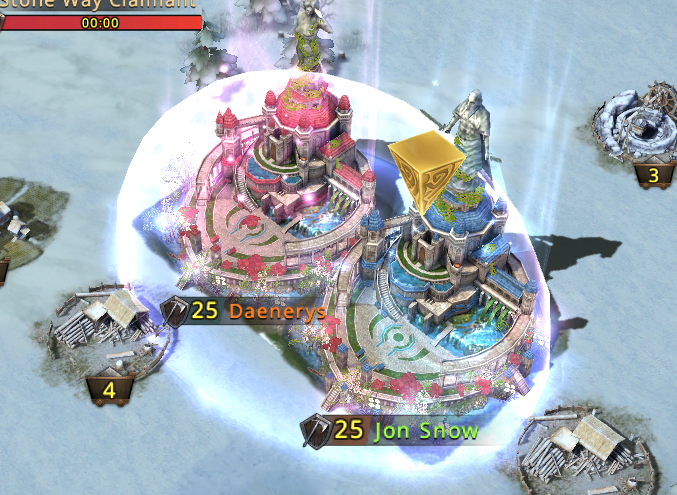 Night's Watch Oath
Besides getting married with someone, you can also choose to be one of the Night's Watch. Only unmarried players can activate Single status, then they can exchange a Single Signet Ring to activate the Single status.
*Notice: Single status can be ended and will not affect the Single Signet Ring equipment.
Nacht Wache Eid
Abgesehen davon, jemanden zu heiraten, kannst du auch auswählen einer der Nacht Wache zu werden. Nur unverheiratete Spieler können den Single Status aktivieren, dann können Sie einen Single Siegelring eintauschen, um den Single Status zu aktivieren.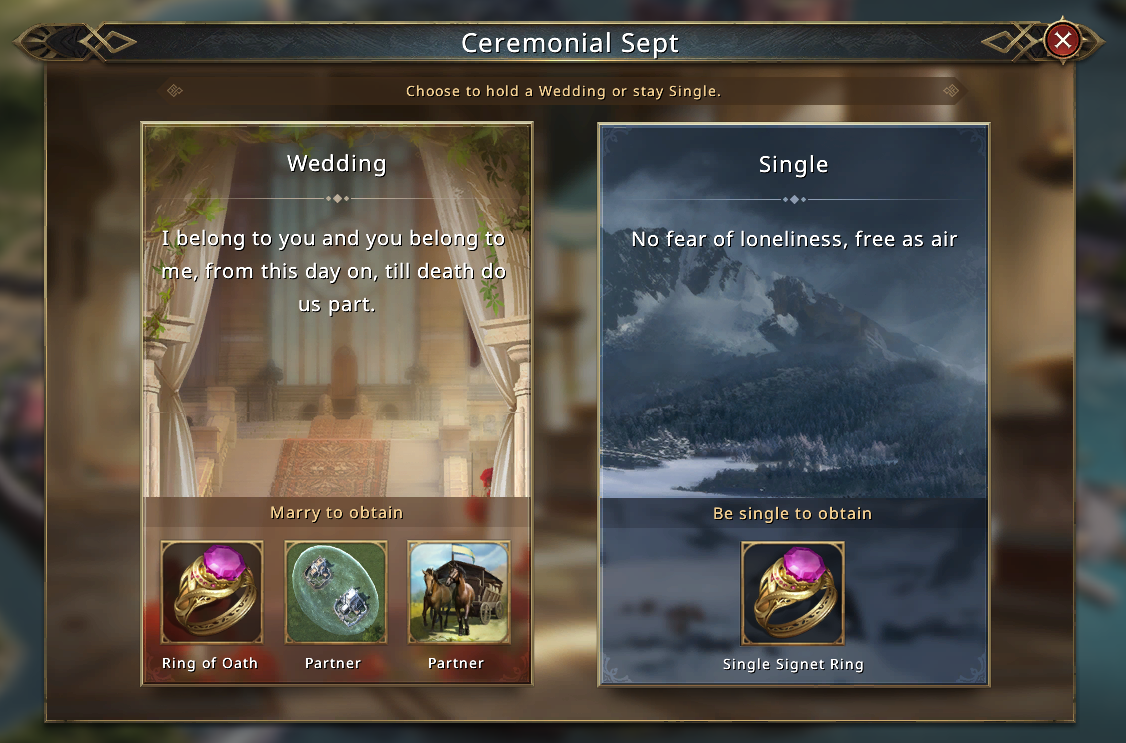 *Hinweis: Single Status kann beendet werden und wird die Single Siegelring Ausrüstung nicht beeinflussen.